On March 14, parents of English Learners gathered for presentations by our staff members: Jessica Martinez, Rosa Casiano, Susie Mandujano, and representatives from Telamon (an organization that supports migrants and farm workers). Parents learned about school events through the end of the year and asked many questions. El 14 de marzo, los padres de los estudiantes se reunieron para las presentaciones de los miembros de nuestro personal: Jessica Martinez, Rosa Casiano, Susie Mandujano, y gente de Telamon (un organización que apoya a los migrantes y agrícolas). Los padres se enteraron de los eventos hasta al final del año e hicieron muchas preguntas.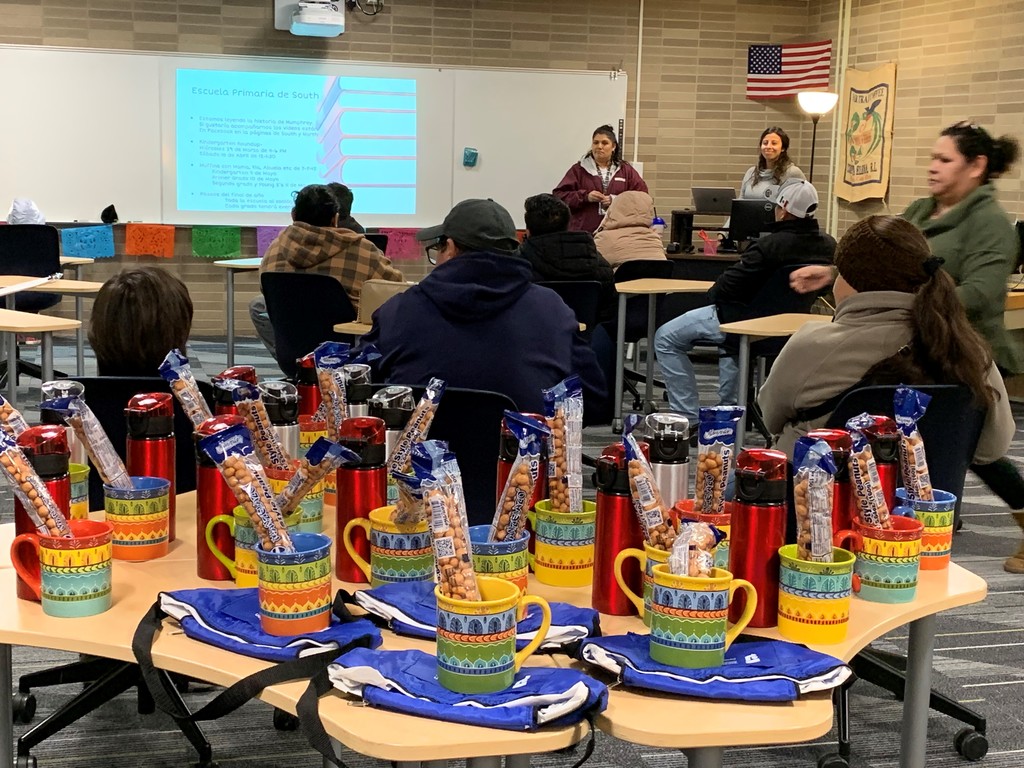 Watervliet Public Schools is hosting the first of four Town Hall meetings to share information regarding the bond proposal tomorrow at 6:00 PM at the WHS Media Center, starting at 6:00 PM.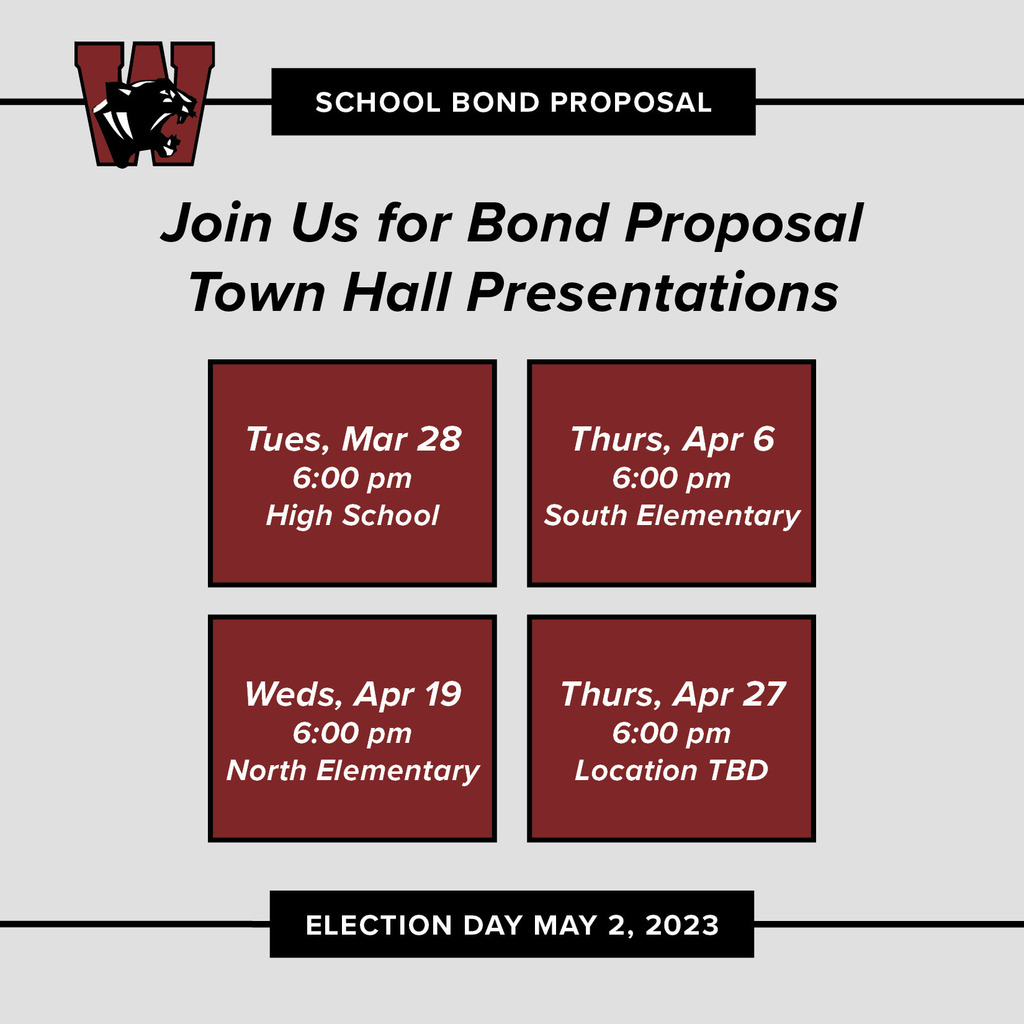 Updating Learning Environments is another focus of the 2023 bond proposal. To learn more about the proposal, visit
www.watervlietps.org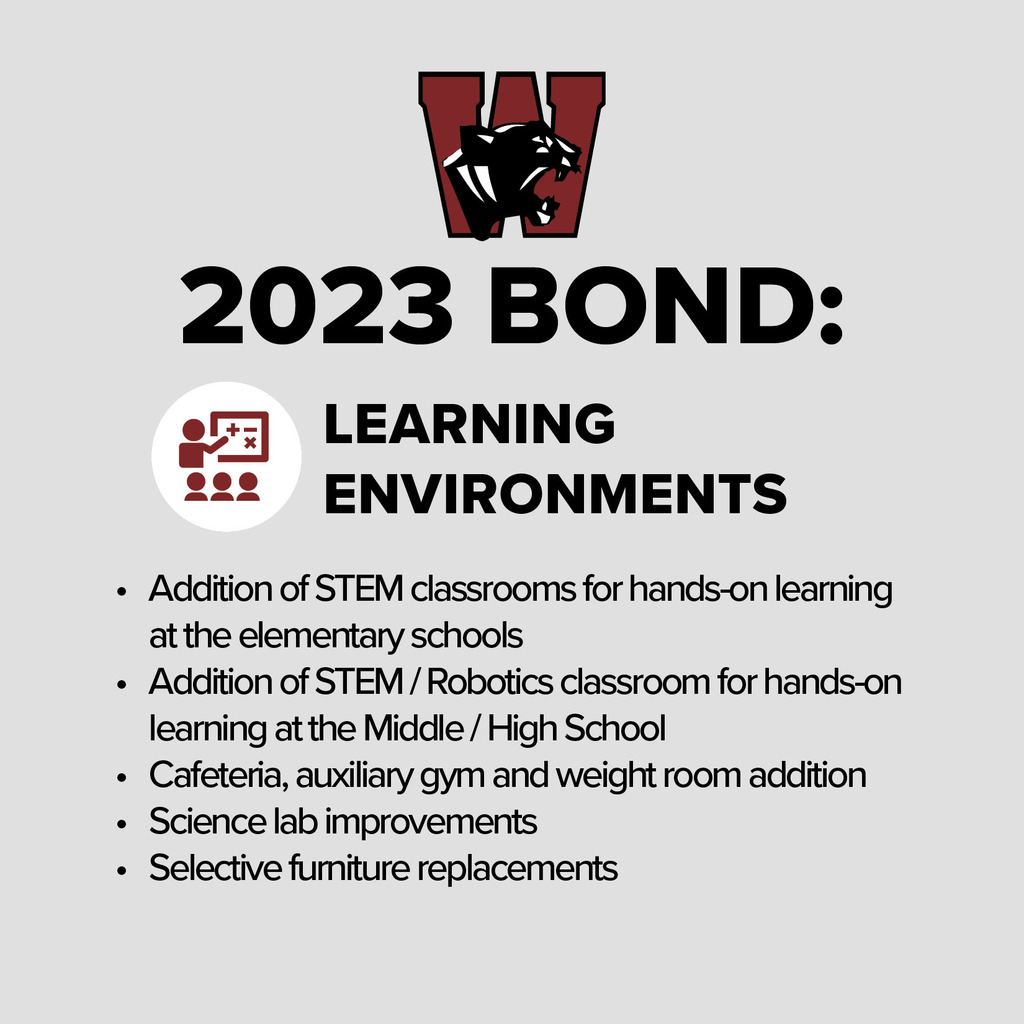 Safety & Security is the first focus of the 2023 bond proposal. To learn more about the bond proposal, visit
www.watervlietps.org

Congratulations to the WHS Concert Choir on their Divison 1 Rating at the District Choral Festival last week! Awesome job!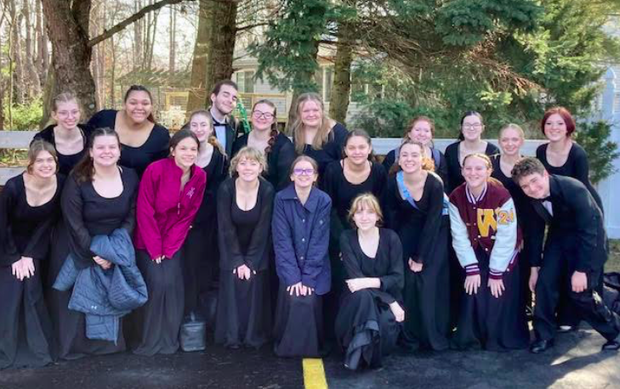 Middle School Students and Parents, please note: The dance which had been scheduled for this afternoon has been canceled.

Good Morning. Due to inclement weather, all Watervliet Schools will be closed today, Friday, February 17th, 2023. Decisions about tonight's events will be announced by noon today. Go Panthers!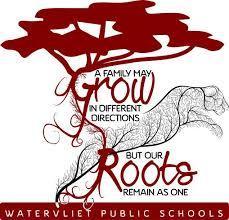 Watervliet High School's National Honor Society students are working to make a positive impact in our school and our community. Check out this flier to see how you can help too.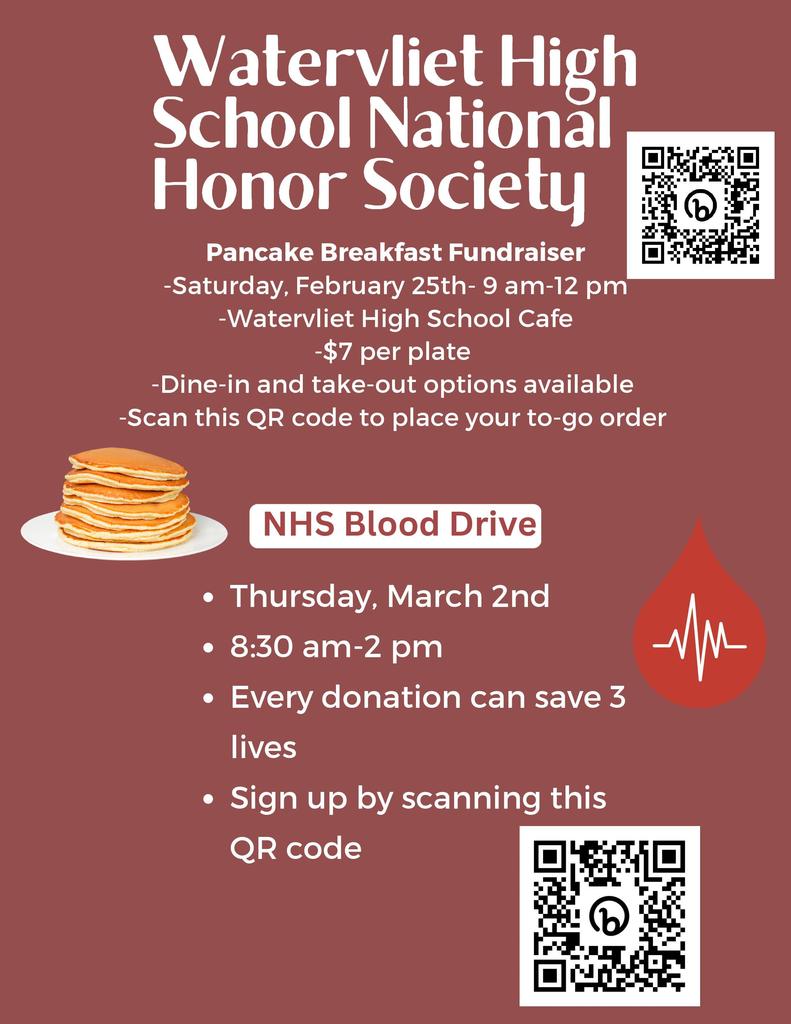 Watervliet Public Schools has the BEST School Board Members!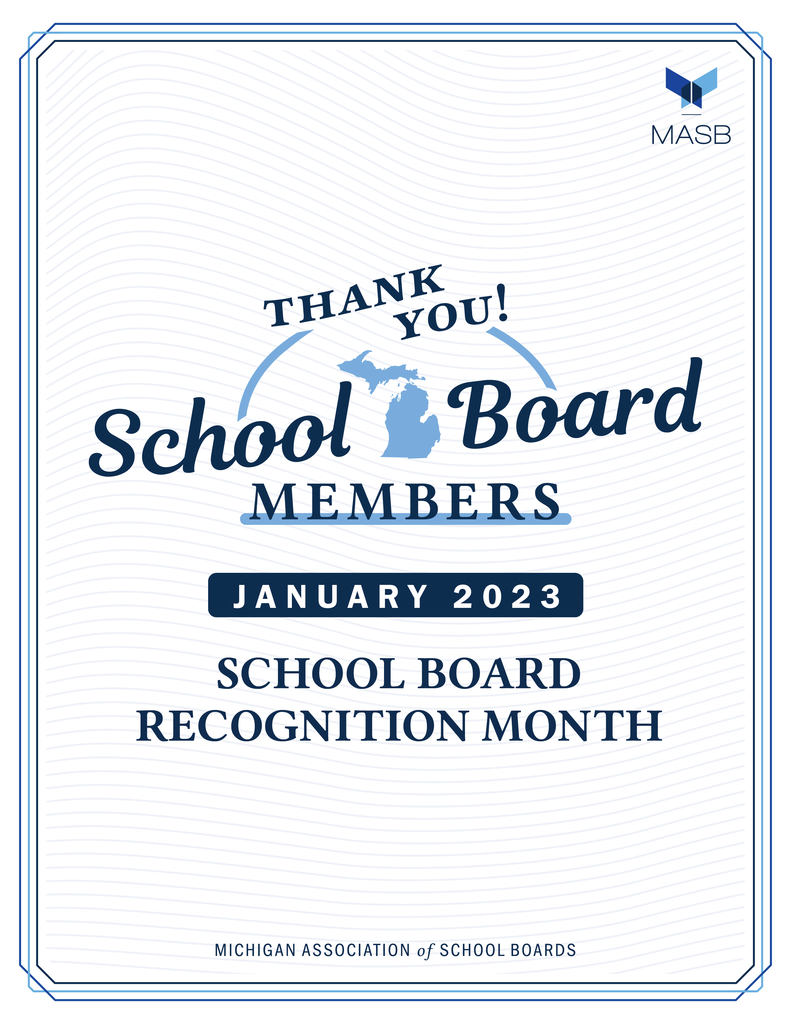 Due to impending inclement weather, all WPS schools will be closed on Friday, December 23rd. All evening activities are canceled for Thursday and Friday, December 22nd and 23rd.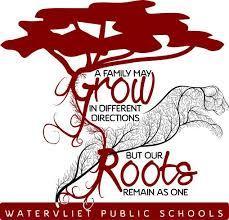 Thank you Whirlpool and Lady of the Lake girls basketball team for helping a Watervliet Middle School family in need for the holidays.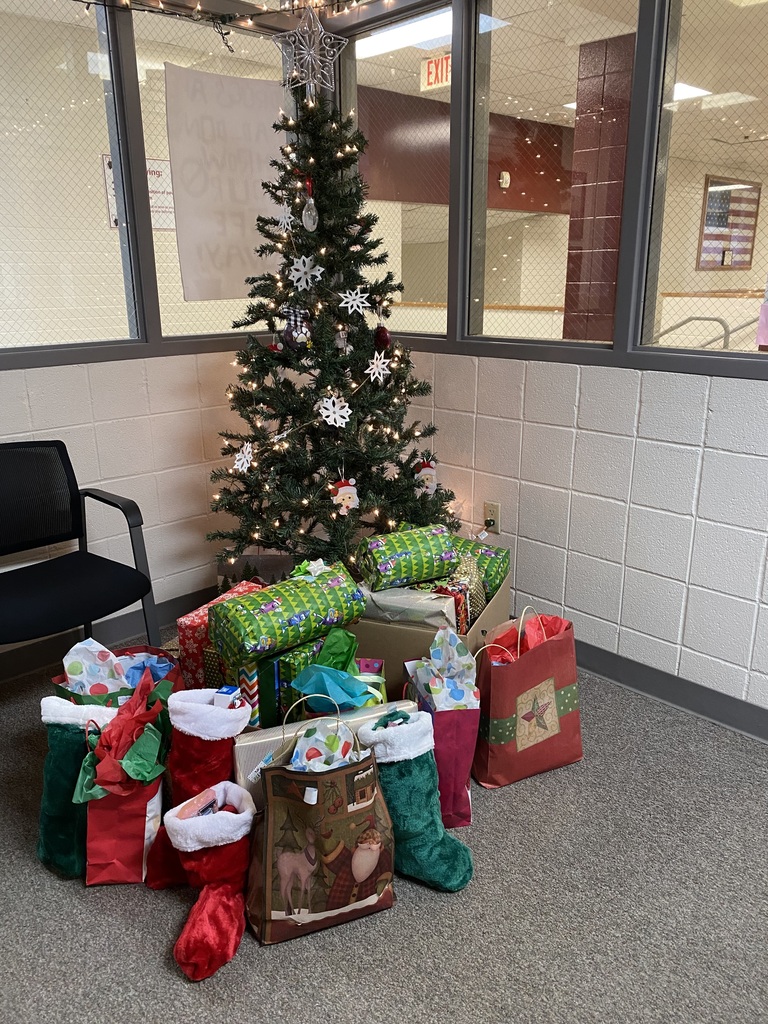 On Thursday, December 15, the Watervliet Middle school and High school choirs performed their winter concert titled, "Winter by Candlelight". Beautiful performance! Good job choirs!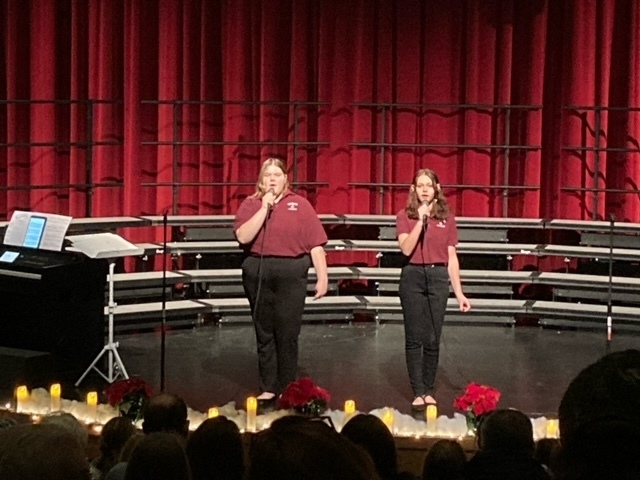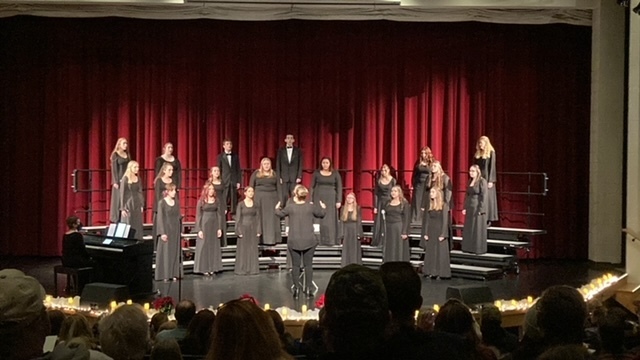 Our middle school robotics team competed at the Sunset Qualifier Event in Coloma this past weekend. While they didn't score high enough to move forward in competition, they had a great experience. Pictured are coach Peter Kindt, team members Paige Shafer, Caroline Weber, Isaiah Wendt, and Jonah Tamlin, and Coach Mr. David Kindt.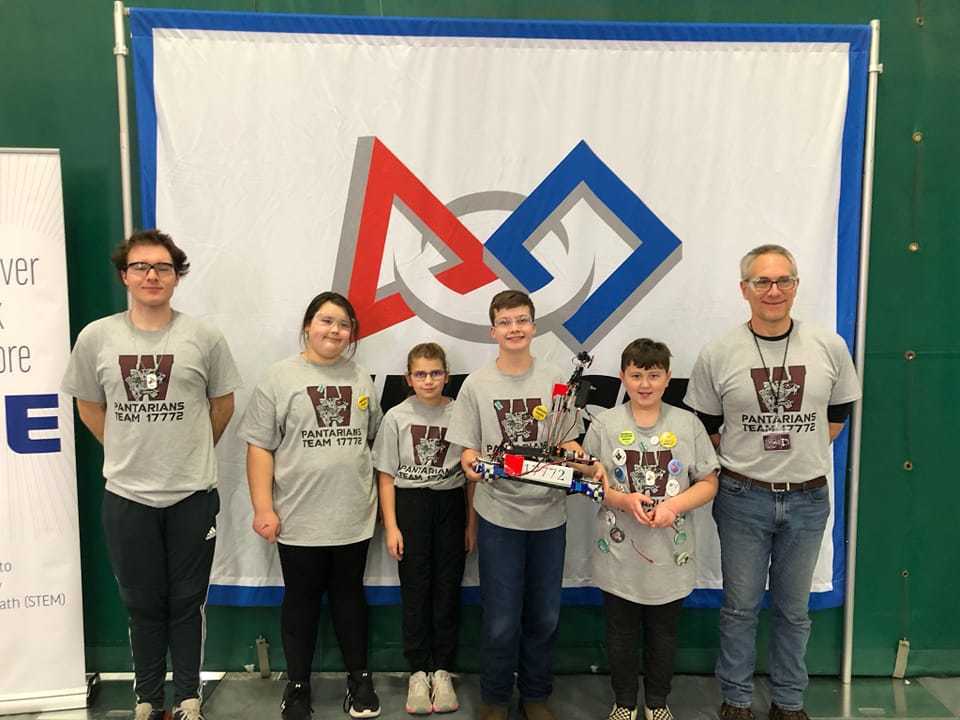 The middle school student council challenged students have fun crafting some miniature ugly sweaters. The "ugly sweater contest winners" are Koty Moore, Miranda Lowell, Katelyn Brown, Mackenzie Webster, and Mimi Feneley.

Watervliet's High School and Middle School Bands will be preforming in the auditorium this evening at 7:00 PM. Come enjoy the music at tonight's Winter Band Concert!

Next time you are in the North School area, scan the QR Code on the school door to help the Watervliet Youth Development Corporation/PAL.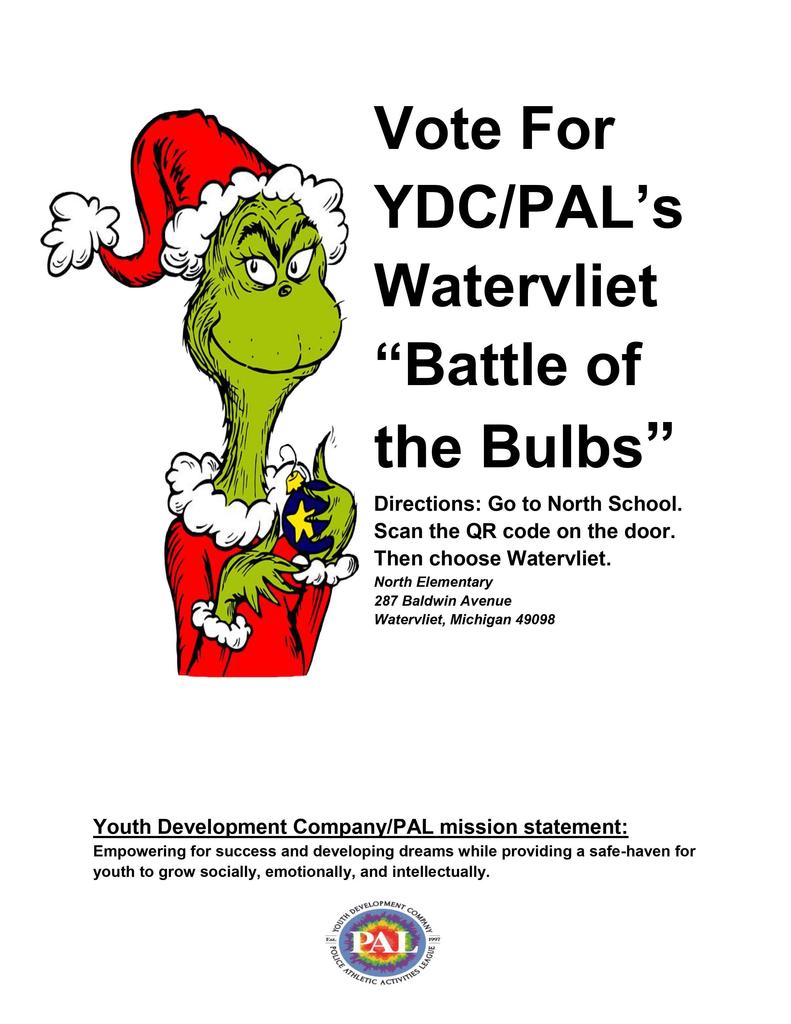 The High School Theatre Students had a busy weekend performing Cinderella on Friday evening and then posing as Mannequins for Watervliet's Hometown Christmas on Saturday evening. WHS choir students participated in the Hometown celebration too, singing beautiful Christmas carols!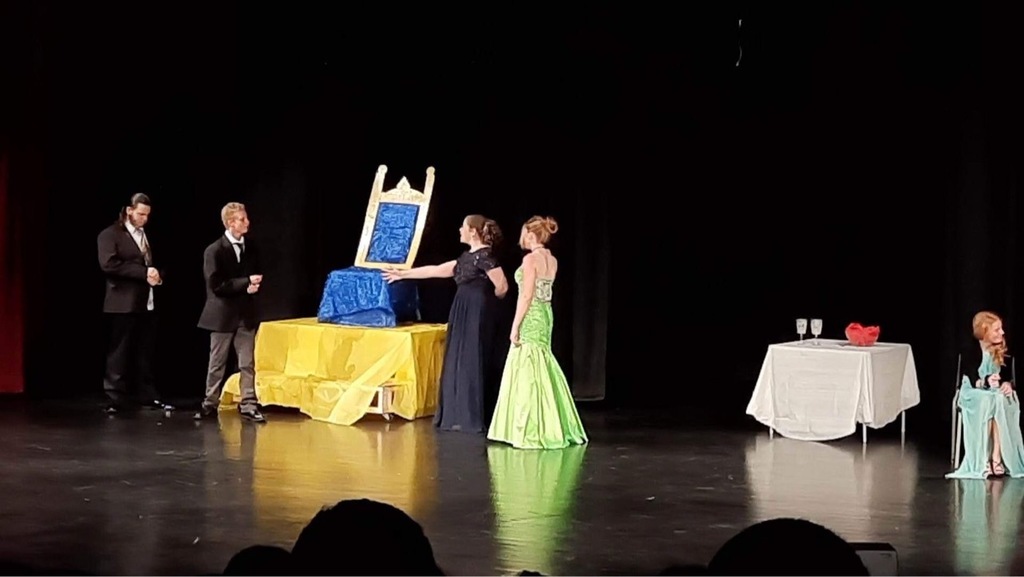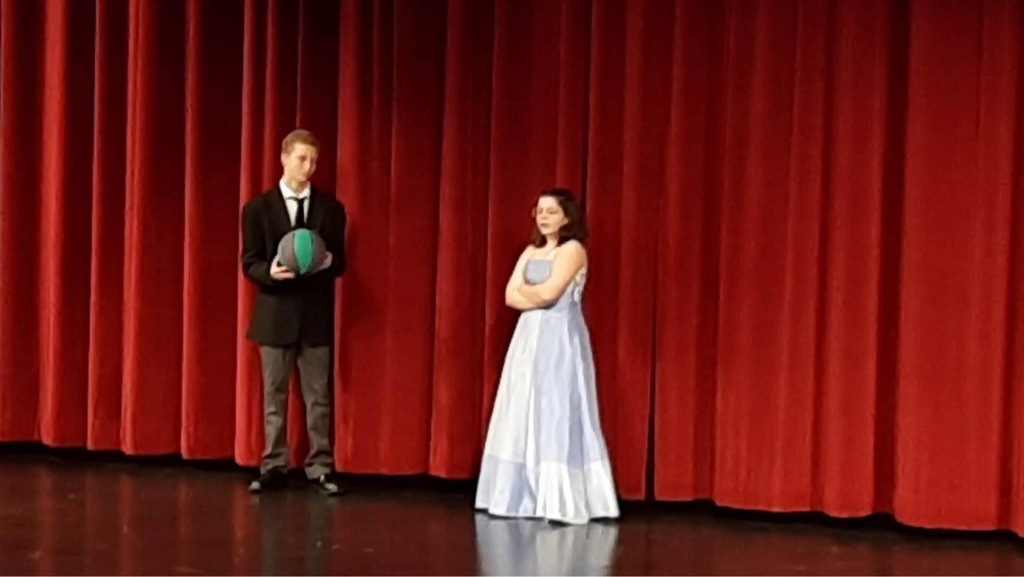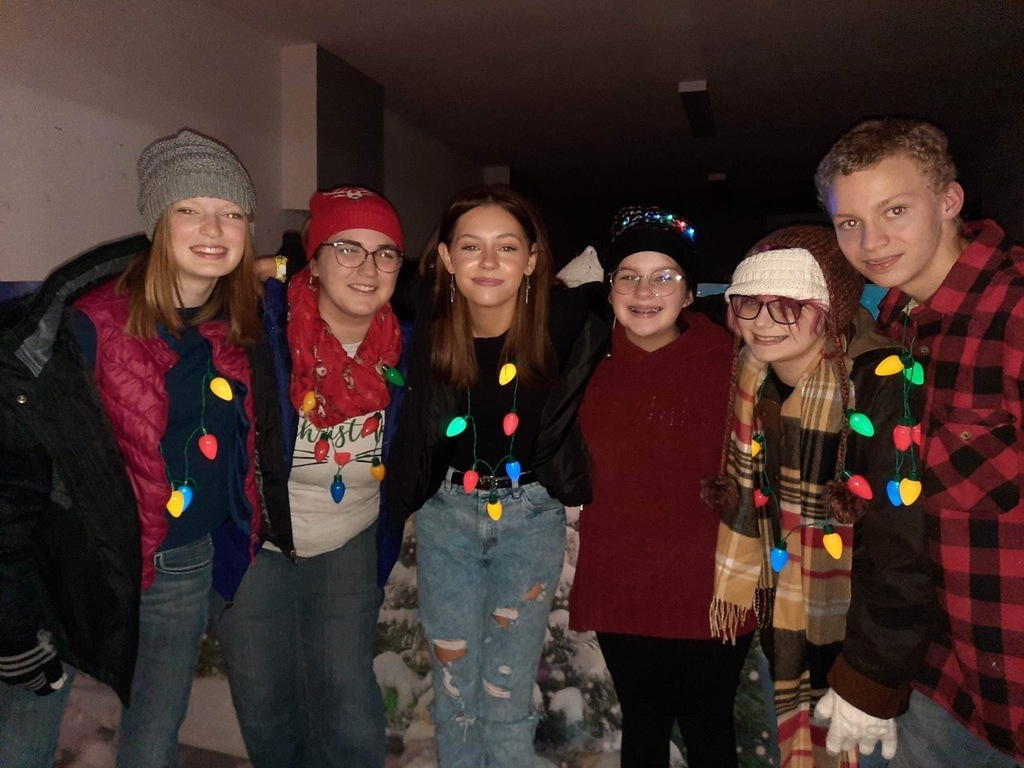 Good Morning! Due to inclement weather, all Watervliet Public Schools will be closed today, Friday, November 18, 2022. Have a great day, and Go Panthers!

The Watervliet Public Schools bus drivers would like to thank all of the parents and others coming to the schools in the mornings for being so considerate and working with the buses to get in and out of the schools and keeping our kids safe. It's really been a good year of driving courtesy and we appreciate it. Thank you!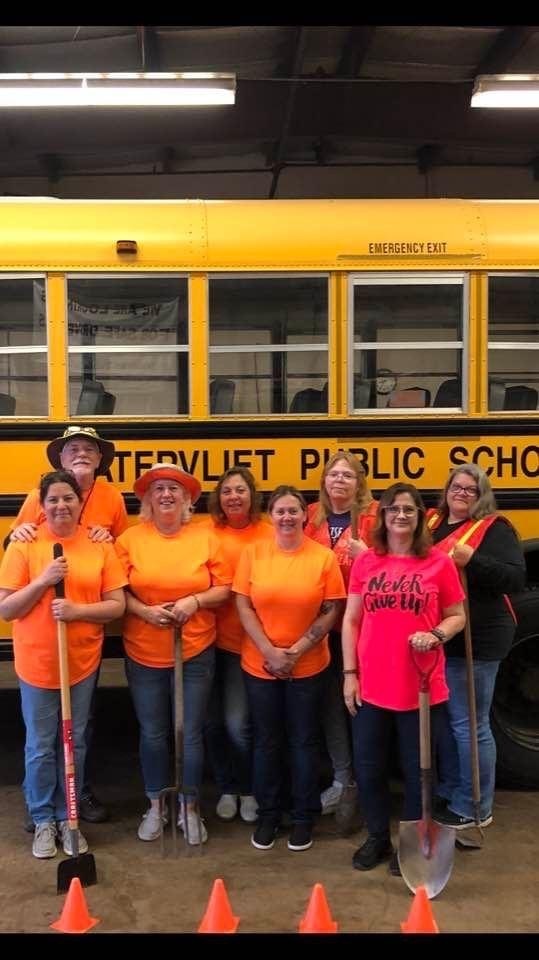 This morning 27 Vets were in attendance for our middle school "Breakfast with Veterans" event. Thank you for your service in the US Military Services, Veterans. We appreciate you.