WNDU television news viewers may see some familiar WPS faces during the 5:00 PM broadcast on Monday. As recipients of a Martin's Supermarket and WNDU "One School at a Time" grant, Our North Elementary School will be featured in the newscast's ONE SCHOOL segment.
Students at North School were excited to meet WNDU new anchor Tricia Sloma when she visited WPS last week and to show her how to use our newly installed Sensory Path. The grant money will be used to purchase additional items for the North School Reset Room and to purchase items that students and teachers can use in their classrooms.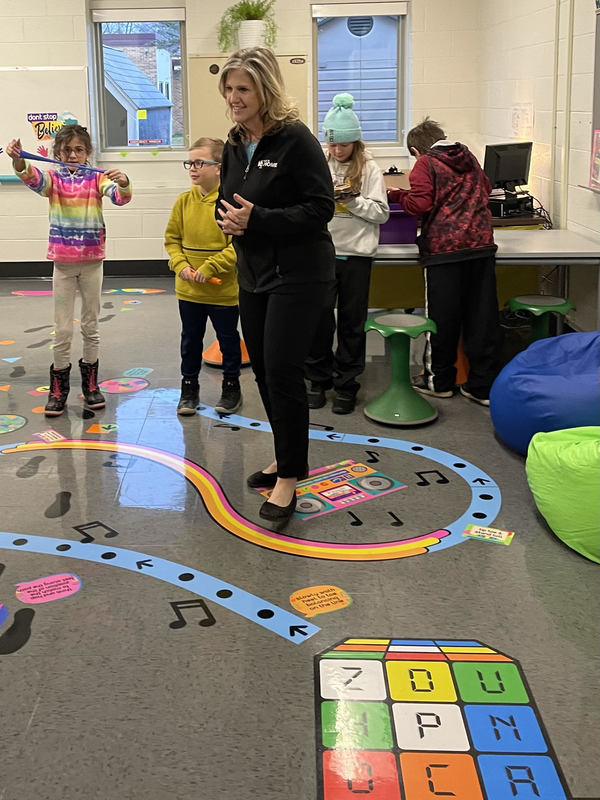 Principal Carole Fetke tells us, "We are excited to be able to provide these resources to support the learning needs of our students. We are grateful to Martin's Supermarket and WNDU for making this grant available to us."
Don't forget to tune in to WNDU's 5:00 PM news broadcast next Monday, January 30th, to catch the story!