This past Monday, Watervliet Public School Students celebrated Martin Luther King, Jr. Day by learning about the man and his work during the Civil Rights movement of the 1950s & 1960s.
The elementary school students especially were interested in learning about Dr. King and his legacy of hope and his peaceful fight to end discrimination. They enjoyed a number of MLK Day activities.
At South School, Young 5s students watched a PBIS video talking about Martin Luther King spreading kindness and did a lesson with different colored eggs. Classes talked about how they looked different on the outside then cracked them open and saw that they were the same on the inside.
Kindergarten classes discussed kindness and finding peaceful ways to solve problems. Classes watched a Scholastic News video on MLK and some made hats.
First Grade Students did a variety of activities across classrooms including watching a Scholastic News video, creating informational foldables based on facts about MLK, reading books about MLK, creating was/had/wanted posters, and writing about and illustrating ways to make the world a better place.
Students in second grade watched informational videos about MLK, created portraits of King, and made fact foldables.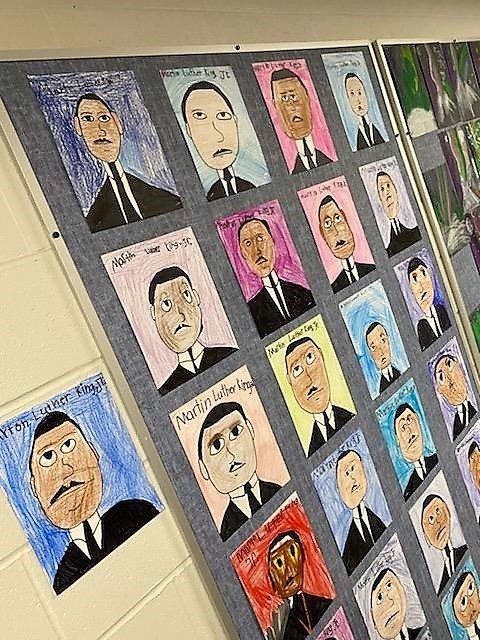 A number of Martin Luther King, Jr. Day Activities took place at North Elementary School as well. Here are some of the things students did to commemorate MLK Day in North School classrooms:
Third-grade teacher Shana Bohle says her students watched a short video about the legacy of Dr. King exploring how his deep-seated commitment to nonviolence contributed to the expansion of social justice in the United States. After the video, they worked together to create a T-Chart about his social justice achievements and the threats, risks, and challenges that he faced.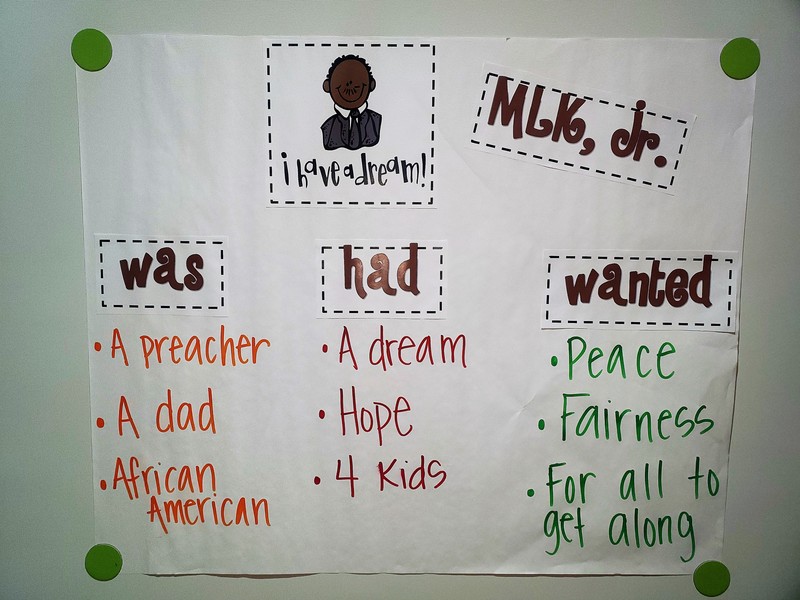 The students had a very mature conversation where they all agreed that everyone should be treated the same no matter what they look like!
Fourth-grade students in teacher Amy Moffatt's class did an MLK word search puzzle with vocabulary words and a ReadWorks Martin Luther King, Jr. Passage with comprehension questions. They also read aloud from the book, "Martins Big Words" and then they wrote their own Big Words to follow up. In addition, they viewed a Flocabulary video about Dr. King.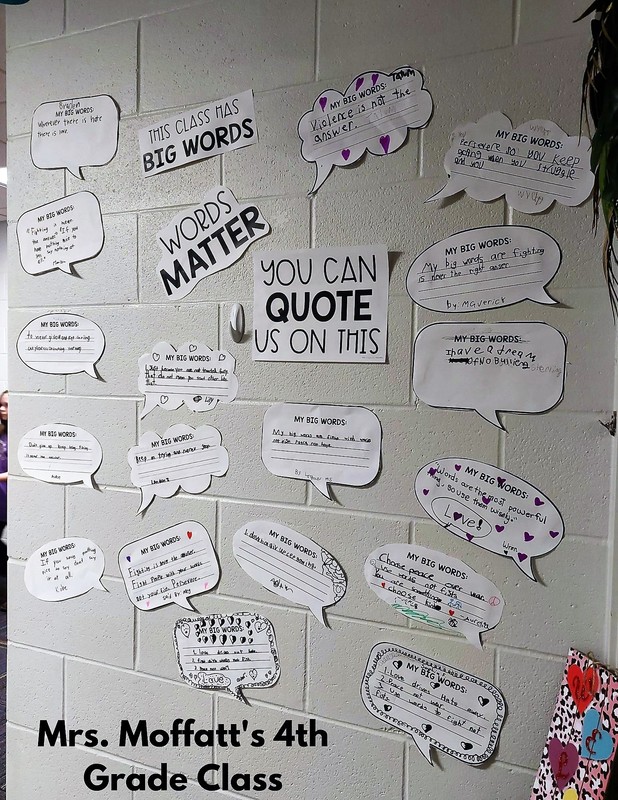 Karla VonKoenig's fourth-grade Social Studies classes watched the movie "My Friend Marvin" as part of their MLK Day activities.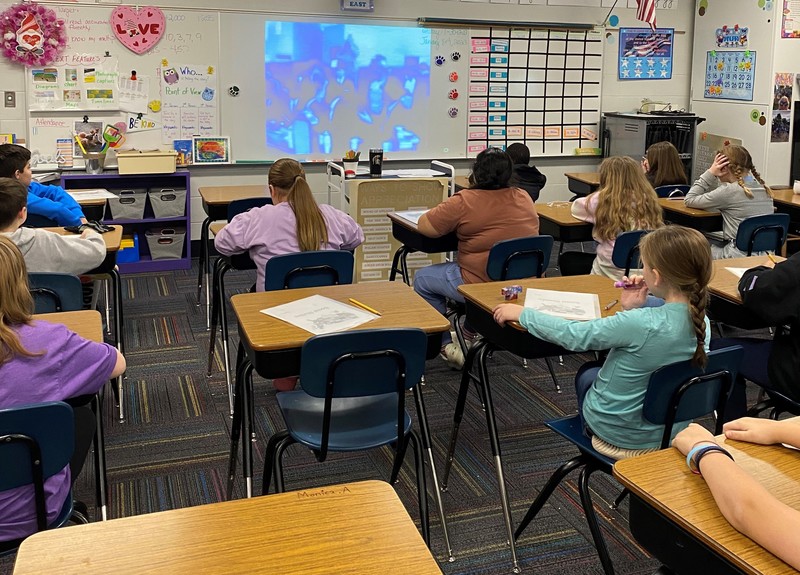 Fifth-grade teacher Beth Morse reports that her students watched the "Kid President" video about Martin Luther King, Jr. and read the book Martins Big Words by Doreen Rappaport.
Teachers in the Middle and High schools also presented lessons and led discussions in commemoration and remembrance of Dr. King.