School doesn't begin until next Monday for Watervliet students, but staff members are already back in the buildings, taking advantage of professional development opportunities, training sessions, and getting classrooms and facilities ready for the kids. Yesterday the entire staff kicked off the 2022-2023 school year with a delicious breakfast prepared by Terry Adams' Nutrition Services Staff, followed by some inspirational and informative presentations in the auditorium.
Highlights of the event included an uplifting talk from Board of Education President Bill Spaulding and an impassioned and motivating presentation from our Superintendent, Ric Seager. Another notable event occurred when the Berrien Community Foundation Program Director (and former Panther!) Susan Matheny presented North School teacher Shana Bohle with a grant check for the purchase of computer bags for her students.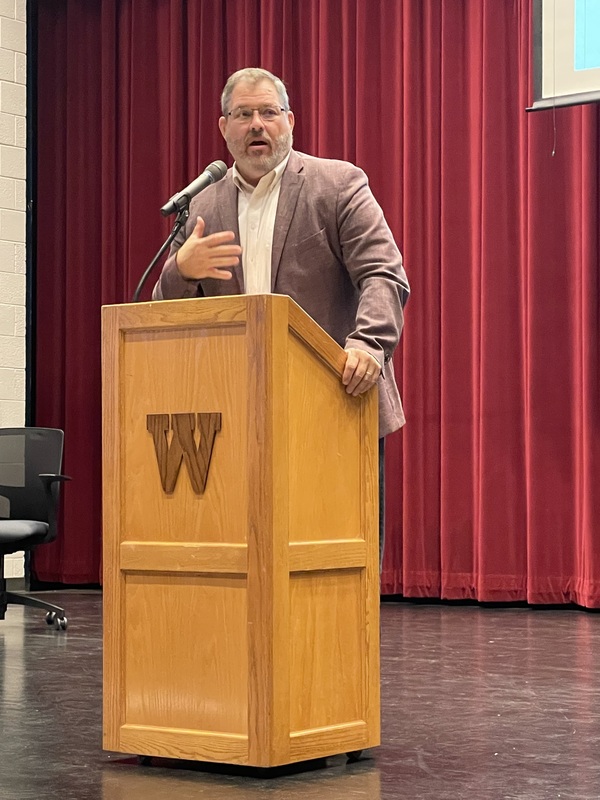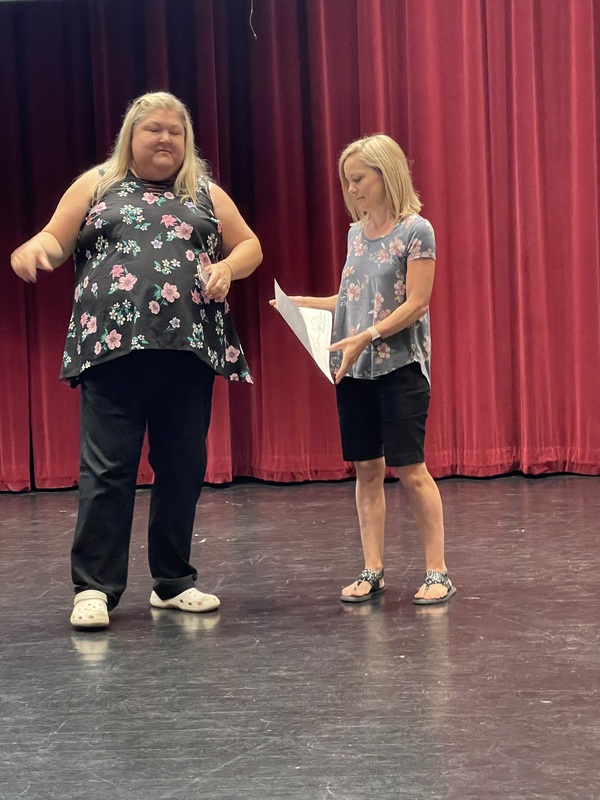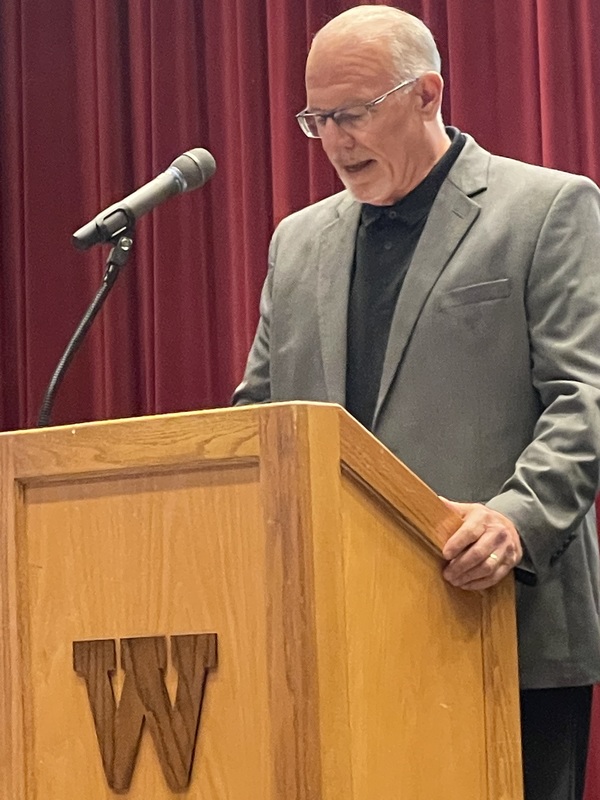 Staff had an opportunity to learn more about the Migrant Services offered in our school district and also about a new staff resource supporting well-being, among other things. New teachers and staff members were also introduced.
Having the entire district staff together is a great way to kick off the new school year. We're all looking forward to seeing the students back in our buildings for the district-wide open houses this afternoon from 4:00 to 6:00 PM, and then on Monday for the first day (1/2 day) of school!