The 100th day of school is always special at Watervliet South Elementary School. Our littlest students are reminded that they are 100 days smarter than when they began the school year! This year the 100th day was Wednesday, February 16.
Number activities, especially focusing on the numbers 100 and zero, were the order of the day. Students and staff alike had fun dressing like they are 100 years old. They really got into the spirit of it and did a great job!
Celebrating the day is a fun way to reflect on the progress the children have made and to stimulate learning with fun 100th day games, puzzles, and special activities. And, of course, Zero the Hero's visit to South Elementary was a highlight of the day for the kids.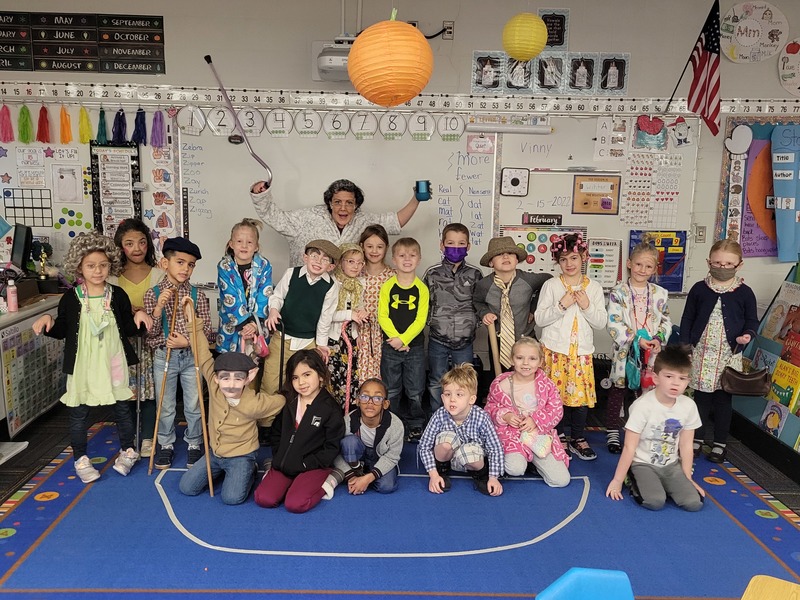 Above: Teacher Krystal Pratt with her kindergarten class on 100th day.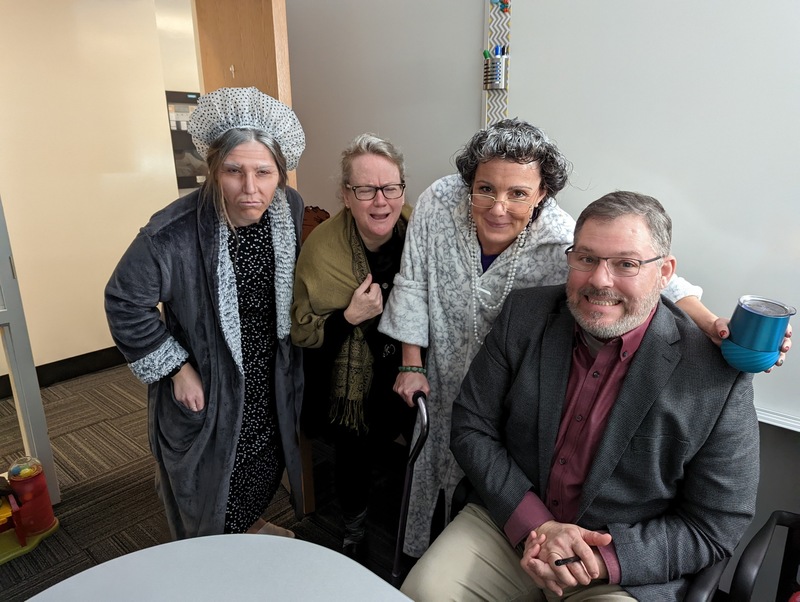 Superintendent Seager seems a little unsure how to react to these 100-year-old ladies (kindergarten teachers Sierra Gainer, Jennifer Lanham, and Krystal Pratt)
Who's that new 100-year-old teacher at South Elementary? Its kindergartener Emersyn Bobay!
Mrs. Pratt, Vincent Apreza, Nolan Quinn, Zay Andres, Asher Lynch, Ben Parr and (in front) Zurich Sexton have aged quite nicely - and quite suddenly!