The Students at W-A-Y Watervliet High School spent some time on campus Friday washing the district's school buses as a community service project. It was a beautiful, sunny day and the students were able to wash the entire fleet of buses for the grateful drivers. After the work was done the students and transportation crew members enjoyed some tasty burgers grilled by W-A-Y Director Jason Oetjens.
Oetjens says the service event serves multiple purposes. It is encompassed in the Civics study that is part of the high school curriculum, it is something that students can include in their portfolios, and it can become part of the students' exit interviews when they graduate. More importantly, Oetjens says that learning about serving others is important for them, especially at the age they are.
The students and W-A-Y staff have been talking about doing this for some time and the students were eager and excited to plan and implement the event. And while putting it all together was a team effort, Amy Seager of the W-A-Y staff took the helm to make it all happen. Oetjens says this is just the first of many service projects the W-A-Y students are planning to do this year.
Corbin Peterson
Ashton Miller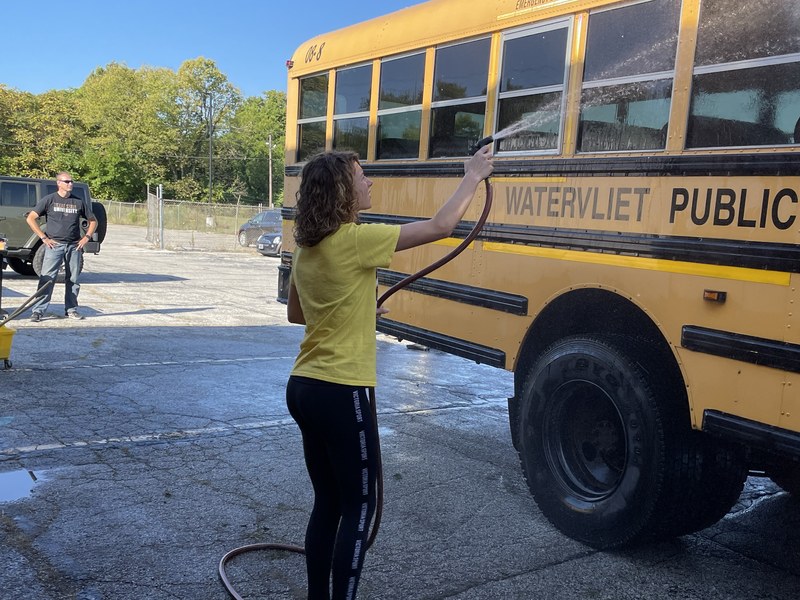 Breana Tillotson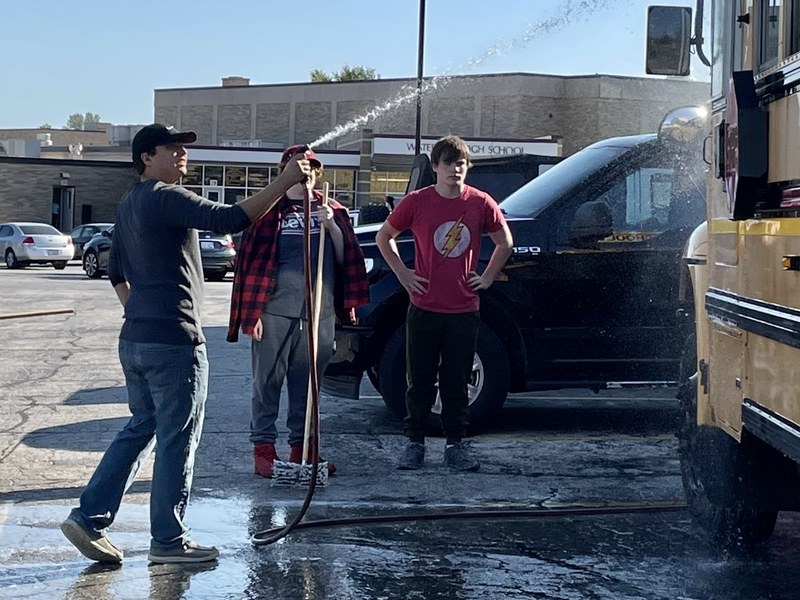 Nick Hook does the rinsing while Brian Peek and Brandon Ellsworth look on.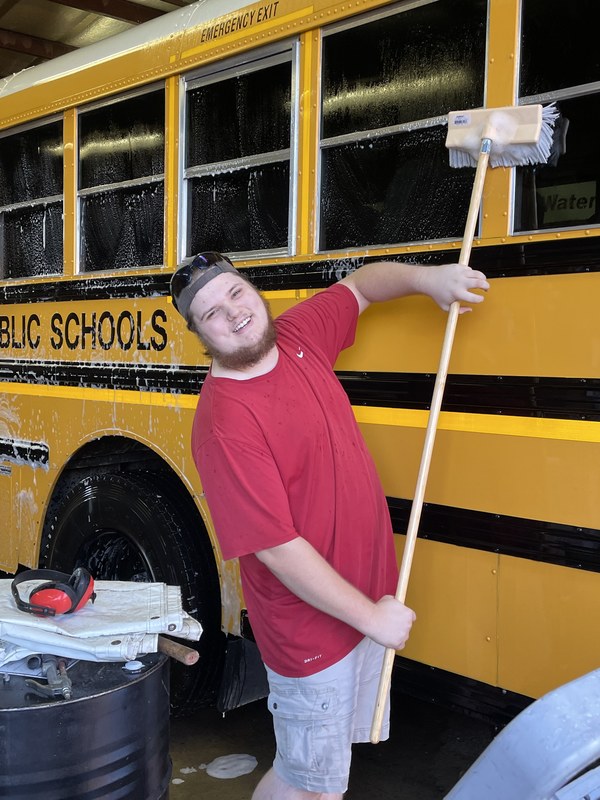 Bryce Meagher
Nick Hook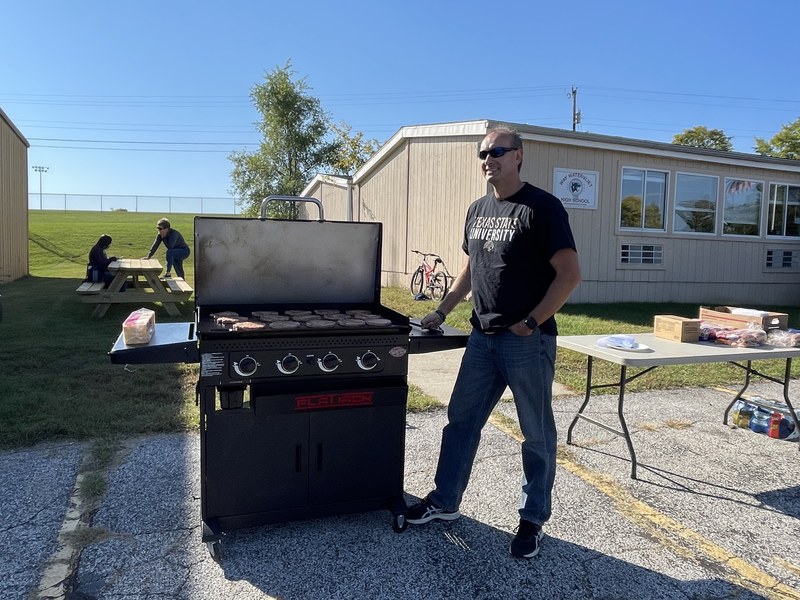 W-A-Y Director Jason Oetjens mans the grill